Apr
4
Mon
2022
Invitation to TAICEP Brown Bag Lunch at the AACRAO Annual Meeting
Apr 4 @ 11:45 am – 1:15 pm
Please join us at for an informal, bring-your-own-lunch informational meeting at the AACRAO Annual Meeting in Portland. Learn more about the exciting resources and activities offered by TAICEP (The Association for International Credential Evaluation Professionals). We are a group of people from around the world who evaluated foreign educational credentials for admission to higher education and other purposes. All interested people are warmly welcome to attend.
TAICEP Brown Bag Lunch
Monday April 4
11:45 a.m. – 1:15 p.m.
Location: See conference program.
Apr
13
Wed
2022
TAICEP At Your Desk: Update on Ukraine
Apr 13 @ 11:00 am – 12:15 pm
Open to TAICEP members and non-members at no cost. Invite your colleagues!
Title: TAICEP At Your Desk: Update on Ukraine
Date/Time: April 13, 2022, 11 am Eastern (US)
Description: In this webinar, we will cover the Ukrainian education system as well as crisis issues such as verification availability.
Presenter: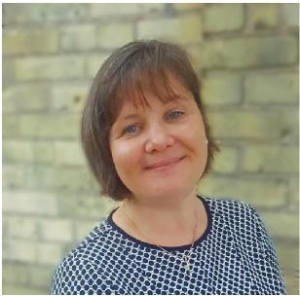 Tatiana McKenna has worked at Educational Credential Evaluators, Inc. since 2008. She earned her Specialist Diploma from Vinnytsia State Pedagogical University (Ukraine); the equivalent, in the United States, of a Bachelor of Arts and a Master of Arts in English and German languages, with an emphasis on TESOL. Tatiana has 8 years of pedagogical and scientific experience from Ukraine. In addition to acting as an Assistant Professor at Vinnytsia State Pedagogical University for 5 years (teaching English and Methods of Foreign Languages), she spent 3 years working on a scientific dissertation on the Methodology of Teaching Foreign Languages at Kyiv National Linguistic University (Ukraine). Tatiana is a native speaker of Ukrainian and Russian, and is also fluent in German. Her countries of specialization include former USSR, Western and Eastern Europe, Middle East, Latin America, Asia, and Africa. She participates and presents at various regional, national, and international conferences hosted by WAIE, TAICEP, EAIE, NAFSA, and ECE webinars.
Oct
17
Mon
2022
TAICEP 8th Annual Conference – Glasgow, Scotland
TAICEP's 2022 8th Annual Conference – Glasgow, Scotland: Registration and Call for Proposals Now Open!
October 17 to October 20, 2022