PROJECT IN PROGRESS…
WE NEED YOU! VOLUNTEER!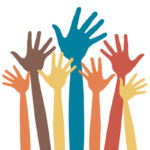 Introducing the 2021 Credential Evaluator Around the World Project (CE-ATW) Project
A Survey of the Profession
Supported by: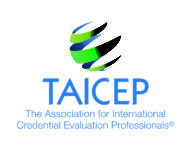 CONNECT & CONTRIBUTE!
There is minimal information on how the professional role of Credential Evaluator is recognized across the globe. For our field to be appropriately recognized, we want to ensure our work's diversity and commonality is clearly detailed and understood. We intend to be inclusive of all environments where credential evaluators operate, including employment, higher education, immigration, government, and professional licensure.


Your research skills and experiences are greatly needed for this project.
Who?
You!

We welcome all interested

volunteer

researchers with significant or limited experience in the field.

We want credential evaluators representing all areas of the world, and representing many organizations and associations, to participate!
What?
Complete a brief data gathering

template

for a selected country.

TAICEP

is leading this research project.

The goal is to document how the role of Credential Evaluator role is understood and practiced across the globe.
Where?
Completely online!

Research findings will be presented at the 2021

TAICEP Conference

in October.
When?
Now!

We anticipate templates will take just a few hours to complete during May & June 2021.
Why? And… What's in it for Me? 😊
Make an important contribution to our profession!

Add skills, competencies, and achievements to your resume by engaging in a crowd-sourced, collaborative, manageable, time sensitive, focused, and global research project.
How?
Simply complete the short

volunteer

form to express interest!

We'll be in touch with more information about targeted countries and template completion.
Interested in volunteering?
Fill out the volunteer form (2 minutes to complete).
Contact Sherri Metcalfe sherri@psu.edu with any questions.
THANK YOU
in advance for considering.
We know it's been a busy, unprecedented time, and we're optimistic
this opportunity to connect and contribute will be beneficial to our profession.