TAICEP currently offers free job posting of credential evaluator positions! If you would like to post a position on our site, please send your post to answers@taicep.org along with your company logo. It's best to include a brief summary of the position and a link to additional information or contact information for the potential applicant. We will also send an email blast to our membership as well as publicize through social media. Once the job is posted, feel free to follow us or like us on Facebook and LinkedIn and share our post from each medium about your job ad to extend your reach much further.
Postings will be removed after 90 days. Note: TAICEP does not recommend or endorse any company or position listed.

Credential Evaluator, Experienced (USA)
(Posted 10/5/18)
Credential Evaluator – Experienced – October 2018
Assistant Director of Admissions (USA)
(Posted 9/18/18)
UIC Global is hiring an Assistant Director of Admissions. UIC Global is a partnership between the University of Illinois at Chicago and Shorelight Education. The Assistant Director of Admissions is an energetic, detail-oriented individual who supports admissions, marketing, and international student services. Reporting to the Director of Admissions, the Assistant Director of Admissions ensures the delivery of high-quality customer service to Shorelight's partners, offshore sales teams, and prospective and enrolled UIC Global students. The position requires a positive, can-do attitude; expert attention to detail; and strong interpersonal and intercultural communication skills.
To apply please visit http://jobs.jobvite.com/shorelight/job/o0Pm8fw3. If there are any questions related to the position please feel free to contact Marshall Houserman, Director of Admissions, UIC Global at marshall.houserman@uicglobal.org
International Credential Evaluator, (USA)
(Posted 8/30/18)
AACRAO International is looking to employ one or more international credential evaluators, to be paid on a per-evaluation basis. This work is done remotely. You must have unrestricted US work authorization. You will evaluate a variety of countries, but the majority of files will be from China.
Duties:

Review and assess international credentials;
Perform primary research on non-US education systems;
Correspond with applicants, institutional officials, government officials, and others to request further information, additional documentation, and to verify document authenticity;
Utilize web-based platform to generate evaluation reports.

Skills necessary:

Foreign language proficiency; Chinese reading and writing ability preferred;
Good understanding of principles and best practices of foreign credential evaluation;
Ability to work independently;
Ability to work within a deadline-driven environment;
Consistency and attention to detail;
Keen eye for document authenticity;
Ability to utilize resources and technology in research and assessment;
Spoken and written English-language proficiency;
Comfort and familiarity with technology preferred.
Successful candidates must have access to a computer and high-speed internet. Please contact Ann Koenig (KoenigA@aacrao.org) or Julia Funaki (FunakiJ@aacrao.org) for more information.
Senior International Credentials Analyst, (USA)

(Posted 8/10/18)
International Consultants of Delaware (ICD) seeks a Senior International Credentials Analyst (Senior ICA); a professional whose responsibility is the assessment of educational credentials from one country in terms of their equivalence, in level, scope, and intent, to credentials from another country. The analyst must be capable and qualified to provide an equivalence that includes the credential earned, as well as subjects completed, their credit values, and their grade equivalents. The Senior ICA will review and approve evaluation reports prepared by the international credential analysts and/or review, inspect and approve original and/or official documents examined by the international credential analyst in preparing evaluation reports.
The Senior ICA must
Have not less than five (5) years of full-time (or the equivalent in part time) substantive supervised experience in foreign student admissions or closely related foreign educational credential evaluation work covering all levels of education in all regions of the world. This experience must have been acquired as an employee of an academic institution in the United States that has regional academic accreditation, or as an employee of an established foreign credential evaluation agency in the United States. The experience must be relevant to the services offered by ICD and at least thirty six (36) months of such experience must have taken place within the last sixty (60) months.
Be capable and competent to evaluate credentials from any country of the world.
Maintain significant appropriate contacts with professional associations in the professional fields for which ICD evaluates foreign educational credentials, for purposes of certification, licensure, registration, employment, or professional membership upon such credentials.
Supervise ICD's international credential analyst(s) and support staff and have ultimate responsibility for all evaluations.
Be responsible for establishing and updating ICD's evaluation policies and procedures and providing training on the same for all evaluation staff.
Keep up to date with changes in educational systems in other countries.
Develop, implement, and maintain procedures for identifying foreign educational credentials that are not authentic, and refuse to prepare an evaluation report based upon such credentials.
Requirements for ICD's Senior ICA.
Be available to the ICD's office on a full-time basis in each of the ICD's office(s) in which international credentials are evaluated by international credential evaluators, during normal business hours, other than for short term illnesses, holidays, normal vacations, training sessions, conferences, or other legitimate business reasons. The purpose is to be available to supervise and mentor evaluation staff and to review, inspect, and approve original and/or official documents used in preparing evaluation reports. A ICD shall not issue any international credentials evaluation reports during any periods when a senior evaluator is not available to the ICD's office in which such report is prepared and available to review and/or approve such report.
Be responsible for providing in-house training for evaluation staff.
Be responsible for overseeing the on-going further training and professional development of evaluation staff.
Please see attached Job Description for more details about the position: Senior International Credentials Analyst Position for ICD, To apply, please submit a resume and cover letter to kmiller@icdeval.com by August 17th, 2018.
Credentials Evaluator Contract Position (USA)
(Posted: July 27, 2018)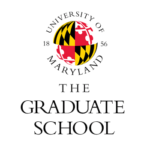 The Graduate School at the University of Maryland, College Park is looking to hire a credentials evaluator for a Contingent-Category I Contract Position. The appointment will begin on November 5, 2018 and is authorized until May 3, 2019. A renewal of the contract for the 2019-2020 admissions cycle is possible pending satisfactory performance. This is an hourly position at a rate of $30.00 per hour and does not include benefits. It will require an average of 20 hours per week, which may increase during peak application review times.
Position Description: The Credentials Evaluator is responsible for the review of domestic and international graduate applicants to the University of Maryland. The position involves the review of domestic and foreign transcripts and English language test scores for compliance with university and federal regulations. The position can be done remotely; however, initial training will be provided at the College Park, Maryland location.
Minimum Qualifications: Qualified candidates will have a Bachelor's degree and at least 2 years of experience in foreign credentials evaluation for a higher education institution or credentials evaluation company. Experience evaluating Chinese, Indian, and Nigerian undergraduate credentials is especially desirable. Familiarity with English language tests such as the TOEFL and IELTS is also preferred.
Please submit a resume and cover letter to mvanson@umd.edu for consideration. For best consideration please apply by August 14th, 2018.
Credentials Analyst, Sr. – International Admissions (USA)

(Posted 7/25/18)
The Office of International Services at Indiana University – Bloomington announces a position opening for a Credentials Analyst, Senior.
Description: Exercises professional judgment to interpret university policies and international credentials evaluation to aid the decision-making process for freshman, transfer, and graduate applications for the Bloomington and supported regional campuses. Works heavily within existing data bases, responds to inquiries, and supervises staff on correct procedures. The majority of this work is performed in a behind the scenes setting. Occasionally coordinates and implements special events and training.
Uses international education knowledge base to evaluate international credentials, process applications, and determine whether information is accurate and complete for international freshman, transfer, graduate applicants, and domestic students who plan to study overseas.
Serves as an international education specialist to students, potential students, campus representatives and external constituents on the policies and procedures involved in applying for international admissions. Acquires and maintains knowledge of international education systems including credential requirements and comparison to the U.S. system.
For additional position information and to apply: https://iujobs.peopleadmin.com/postings/65334
Jr. / Sr. Evaluator Position (USA)
(Posted 7/5/18)

International Education Evaluations, Inc. (IEE, Inc.) has two positions available in Charlotte, NC. We are currently seeking candidates with 2-10 years of prior foreign credential evaluation experience at a regionally accredited post-secondary institution or a foreign credential evaluation company.
IEE, Inc. has been in business since 1981, as is a member of NACES, TAICEP, AACRAO, and NAFSA. IEE, Inc. will provide relocation expense reimbursement and a salary commensurate with experience. Our office has a laid-back atmosphere with employees that are self-motivated and committed to professional excellence in all facets of their daily responsibilities.
IEE, Inc. is an equal opportunity employer and all inquiries will be treated confidentially. More detailed job requirements are available upon request.
Please direct all inquiries to David Haynes, President at d.haynes@foreigntranscripts.com.
International Admissions Advisor (USA)
(Posted 6/29/18)
University at Buffalo International Admissions is hiring! Here's your chance to join a great group of folks who work hard to enroll the best and brightest students from around the world. If you're interested in credential evaluation, transfer credit evaluation, and admission review and you want to work at a tier 1 public, research university with a large international student population, this might just be the place for you. Learn more / apply here: https://www.ubjobs.buffalo.edu/postings/15028
International Admissions and Credential Coordinator (USA)
(Posted 6/16/18)
Under the direct supervision of the International Recruitment and Admissions Manager, this intermediate level position provides credential evaluations and degree audits for international students verifying authenticity, accuracy, and completeness of credentials, with respect to admission decisions for undergraduate and graduate programs. This position will also serve as an information base for University faculty and administrators regarding international admission and foreign credential evaluation, while maintaining a recruitment portfolio that includes regional intensive English programs (IEPs) and community colleges as well as possible international recruitment travel, if needed. For more information, please click HERE.