If you would like to host or co-host a webinar or have a suggestion for a webinar topic, please contact Professional Development and Training Committee Chair, Denise Benz at denise.martinez@mail.waldenu.edu. Webinars are offered free of charge to TAICEP members and non-members. However, after a live webinar, the recording is only available to TAICEP members. The webinars usually last 60-75 minutes.
*************************************
Open to TAICEP members and non-members at no cost. Invite your colleagues!
Title: Can We Foresee the Future? Foresight Analysis as a Planning Tool
Date/Time: Wednesday, September 29, 2021, 10 am Eastern
Description: How did we know that Syrian applications to the Swedish national office would plummet a few years ago? Or, that Indian applications would rise even further? If we know what changes to expect in our work, it becomes easier to plan for resources and expertise. The Swedish Council for Higher Education, a national agency with a very large number of applications in the past decade, has incorporated foresight analysis into its activities in the past few years. The methodology consists in analyzing varying push and pull factors for the top countries among our applications. The aim is to identify trends and develop preliminary forecasts to plan resources for handling the further development of applications from top countries. This presentation will introduce the applied approach more concretely as well as the results, including visualizations. We believe the approach might be useful for other credential organizations. Join us for a hopefully fruitful exchange on the possibilities and challenges of foresight analysis in our field!
Presenters: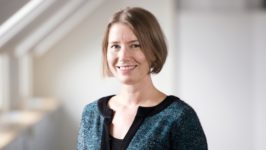 Isabelle Nilsson, Credential Evaluator, Swedish Council for Higher Education (ENIC-NARIC Sweden), has been working as a credential evaluator for 6 years. She works mainly with credentials from Eastern Europe, previously also with African credentials.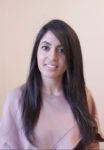 Rwaa Ishak, Credential Evaluator, Swedish Council for Higher Education (ENIC-NARIC Sweden), has been working as a credential evaluator for 5,5 years. She works mainly with credentials from the Middle East, Italy and India.
**************************************************
Open to TAICEP members and non-members without charge. Feel free to invite your colleagues!
Internal quality assurance in your institutional recognition procedure: European versus African approach
Description
Internal quality assurance is important for your institutional recognition procedure, but what is good practice? In this session we will look at the European approach where the Lisbon Recognition Convention and the European Standards and Guidelines (ESG) can play an important role in the quality of the recognition procedure in higher education institutions. We elaborate the Dutch scenario on institutional level, showing some practical challenges and good practices in the internal quality assurance procedure.
This scenario is compared with the South African situation where the African Standards and Guidelines for Quality Assurance (ASG-QA) have impact on the internal quality assurance procedure on institutional level and where credential evaluation is carried out conform the Policy and Criteria for Evaluating Foreign Qualifications within the South African NQF.
Attention is paid to internal quality assurance mechanisms for the recognition procedure, institutional challenges to become Lisbon-proof and we will wrap up with a discussion about the advantages and disadvantages of a centralized or decentralized setup of the admission procedure for undergraduate and graduate admissions, for which we would appreciate your input and experience.
Learning objectives
– become aware of the internal quality assurance mechanisms of the institutional recognition procedure
– become (more) familiar with the ESG, LRC and the ASG-QA
– learn more about the differences and similarities between the European and African procedures on internal quality assurance for higher education.
Presenters: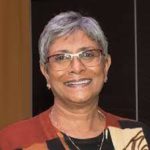 Professor Kethamonie Naidoo
Professor Kethamonie (Monie) Naidoo has served as the Director: Programme Accreditation at the Council on Higher Education (CHE) from 2012. She led the conceptualisation of the new Quality Assurance Framework (QAF) for the CHE that will be implemented in 2024. She has extensive experience in the area of quality assurance in higher education, having worked with the CHE in the areas of institutional audits, programme accreditation and led the Higher Education Qualifications Sub-Framework (HEQSF) alignment project that involved more than 10 000 higher education programmes.
She spent many years at universities in executive management, mainly in the area of academic development and equal opportunituies and has worked extensively as a management consultant in the areas of higher education and business management.
Her postgraduate qualifications include a DEd, MBA (cum laude), MA (Hons), BEd, with undergraduate qualifications in Economics, Psychology and Science Education.
She currently serves on the Advisory Board of the international forum, Improving University Teaching (IUT), and is on the Editorial Board of the international journal, Quality in Higher Education. She also serves as a QA ambassador on the joint AU/EU project on the Harmonisation of Quality Assurance in Africa (HAQAA).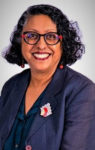 Dr KB (Julie) Reddy
Dr KB (Julie) Reddy is currently the Chief Executive Officer of the South African Qualifications Authority (SAQA). She has served SAQA in senior management positions since October 2012. Prior to that, she was the Managing Director of Afrika Skills Development (ASD), a project management and enterprise training and development agency for 9 years. Between 2000 and 2005, Dr Reddy was the founding CEO of the Chemical Industries Education and Training Authority and CEO of the Sector Education and Training Authority for Secondary Agriculture. From 1991 to 2000, she worked for the USA based Academy for Educational Development on the Advancing Basic Education and Literacy (ABEL) Project in South Africa, a USAID funded technical support project for educational NGOs and government departments. For six years she was the Country Director/Chief of Party of the ABEL Project. Dr Reddy is currently a Council member of the three quality Councils, the CHE, QCTO and Umalusi, the QC for General and Further Education and Training in SA. She is also appointed to the National Skills Authority and the Deputy President's Human Resources Development Council. Dr Reddy is a member on the GDN Board of Directors and a UNESCO appointed International Juror for its Learning City Award. Her academic qualifications include both a MSc as a Fulbright Scholar, and a PhD from Cornell University in the USA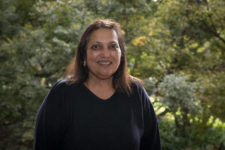 Dr Kirti Menon
Dr Kirti Menon is the Senior Director of Academic Planning, Quality Promotion and Academic Staff Development at the University of Johannesburg. Prior to this she was Registrar at the University of the Witwatersrand from 2011 to 2013, Acting Deputy Director General: Universities from January 2010 till June 2011 in the Department of Higher Education and Training and Chief Director: Higher Education Planning and Management at the Department of Education from 2008. She worked for the Council on Higher Education between 1999 and 2008. She has served on several national task teams and her research focus is higher education with a focus on access, exclusion and redress. She is a Research Associate affiliated to the UJ Faculty of Education.
Dr Kirti Menon has a BA (University of Durban-Westville, 1980), BA Honours in English Literature (University of Cape Town, 1982), an Honours in Applied Linguistics (UNISA, 1995), an MBA (De Montfort University, 2003) and her D Phil in Public Policy from the University of the Witwatersrand (2013). She is widely published in the field of higher education, curriculum transformation, social exclusion and access.
She has wide-ranging experience in the field of quality assurance having worked for the South African Council on Higher Education (CHE) for many years. Over the years she has been on several national and international panels for either accreditation or audits. Her experience is multifaceted as she has experience both from a regulatory perspective as well as from the vantage point of a university. She has served on several national task teams for the Department of Higher Education and Training as well as more recently on the CHE Task Team to develop an integrated quality assurance framework.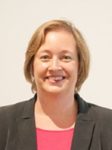 Marijke Blom-Westrik MA.
Marijke is a senior credential evaluator/policy officer and very experienced trainer who has been working at Nuffic (Dutch ENIC-NARIC) for 20 years. She holds an MA in China Studies from The University of Leiden. Marijke has given numerous workshops and sessions on international credential evaluation and the principles of the Lisbon Recognition Convention both nationally and internationally, through the ENIC-NARIC network, the EAIE and TAICEP.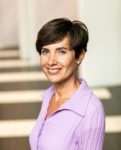 Diana Hense MA.
Diana is a senior in the international credential evaluating environment. She has been working for the University of Amsterdam in internationalization for over 20 years. Coming from an international communication background she stood at the cradle of the international student recruitment and the Admissions processes thereafter. At the moment she is the Head of Admissions at the University of Amsterdam and responsible for the credential evaluation processes.
*****************************************
Webinar Archives
As a benefit of TAICEP membership, past webinars are available to TAICEP members only (members, be sure you are logged into the website and click here for access)
Here's a just a taste of the webinars in the TAICEP Archive:
Title: Evaluating International Professional Degrees
Description: Take a break from the summer heat! Cool off with a virtual gathering to learn how professional degrees differ from academic degrees, and discover what your TAICEP colleagues are thinking about the challenges involved in evaluating professional degrees for the international recognition and admissions environments. This refreshing break features sample credentials in law and dentistry and the opportunity to give your input virtually on successful evaluation approaches. Everybody into the credential evaluation pool!
Presented by:
Margaret Wenger, Senior Director of Evaluation, Educational Credential Evaluators, Inc. Meg has worked at ECE, a non-profit credential evaluation agency, since 1990. As Senior Director of Evaluation, Meg leads evaluation policy development, new evaluator training, and coordinates quality assurance efforts. She regularly presents at international conferences as well as contributing to publications in the field. She serves as chair of the Digital Student Data Task Force of TAICEP, as well as co-chairing the Groningen Declaration Network Task Force on Verification Policies and Best Practices.
Ann Koenig, International Associate Director, AACRAO. Ann has been with AACRAO since 2002. Her career path spans 30+ years, including foreign credential evaluation in professional evaluation services, campus-based work in international admissions, student records management, academic advising and transfer credit evaluation in Wisconsin, California and Germany. Ann's country education system research, along with her writing on best practice in international admissions, document review and fraud awareness, have been published by AACRAO and NAFSA. She has been an active leader and trainer in professional development activities sponsored by AACRAO, NAFSA NAGAP, EAIE, TAICEP and other organizations in the U.S. and Europe.
Handouts
Presentation
Presentation Recording