If you would like to host or co-host a webinar or have a suggestion for a webinar topic, please contact Professional Development and Training Committee Chair, Denise Benz at denise.martinez@mail.waldenu.edu. Webinars are offered free of charge to TAICEP members and non-members. However, after a live webinar, the recording is only available to TAICEP members. The webinars usually last 60-75 minutes.
*************************************
Open to TAICEP members and non-members at no cost. Invite your colleagues!
Title: TAICEP At Your Desk: The Educational System of Poland
Date/Time: July 13, 2022, 11 am Eastern (US)
Description: In this webinar we will cover the education system of Poland, including benchmark credentials and grading scale, the education reforms of 2010 and 2018, along with a Q&A session with Aleks Morawski and Hanna Reczulska on the current impact the war on Ukraine is having on the education sector of the country.
Presenters: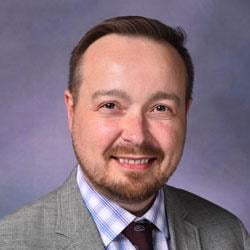 Aleks Morawski is the director of evaluation services at Scholaro, based in Chicago, IL. He holds a BA and MA degrees in political science earned in the United States. His professional experience includes credential evaluation at private agencies, international admissions and recruitment at major US universities, and training and consulting on various topics in international education. Aleks served on NAFSA leadership and Trainer Corps since 2009. He is also one of the co-authors of NAFSA's Managing a Successful International Admissions Office and continues as a member editor of IEM Spotlight. Beyond NAFSA, Aleks chairs the Scholarship and Publications Committee for AICE, the Association of International Credential Evaluators and is a faculty member of AACRAO International Institutes. He is a regular presenter at local, national, and international conferences. Beyond credential evaluation, Aleks enjoys mentoring new professionals in international education and advising academic organizations in the United States and around the world. He is also never one to turn down a road trip or an opportunity to explore new places large and small.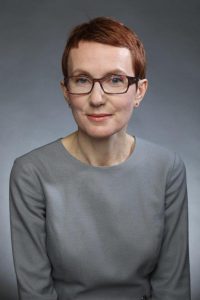 Hanna Reczulska is Director of Bureau for Recognition of Education, Polish National Agency for Academic Exchange (NAWA) – Polish ENIC-NARIC centre.
Has 20 years' experience in the field of higher education and recognition of foreign qualifications. Was a member of NARIC Advisory Board. Since 2018 she represents the Ministry of Education and Science in the Bologna Thematic Peer Group B on Key Commitment 2: National legislation and procedures compliant with the Lisbon Recognition Convention. She is a member of the advisory group on microcredentials in higher education, established by the Minister of Education and Science. Was involved in numerous international and national projects aiming at facilitating recognition. She was involved in drafting the legislation regarding recognition and higher education in 2009-2010 and 2017-2018.
**************************************************
Webinar Archives
As a benefit of TAICEP membership, past webinars are available to TAICEP members only (members, be sure you are logged into the website and click here for access)
Here's a just a taste of the webinars in the TAICEP Archive:
Title: Evaluating International Professional Degrees
Description: Take a break from the summer heat! Cool off with a virtual gathering to learn how professional degrees differ from academic degrees, and discover what your TAICEP colleagues are thinking about the challenges involved in evaluating professional degrees for the international recognition and admissions environments. This refreshing break features sample credentials in law and dentistry and the opportunity to give your input virtually on successful evaluation approaches. Everybody into the credential evaluation pool!
Presented by:
Margaret Wenger, Senior Director of Evaluation, Educational Credential Evaluators, Inc. Meg has worked at ECE, a non-profit credential evaluation agency, since 1990. As Senior Director of Evaluation, Meg leads evaluation policy development, new evaluator training, and coordinates quality assurance efforts. She regularly presents at international conferences as well as contributing to publications in the field. She serves as chair of the Digital Student Data Task Force of TAICEP, as well as co-chairing the Groningen Declaration Network Task Force on Verification Policies and Best Practices.
Ann Koenig, International Associate Director, AACRAO. Ann has been with AACRAO since 2002. Her career path spans 30+ years, including foreign credential evaluation in professional evaluation services, campus-based work in international admissions, student records management, academic advising and transfer credit evaluation in Wisconsin, California and Germany. Ann's country education system research, along with her writing on best practice in international admissions, document review and fraud awareness, have been published by AACRAO and NAFSA. She has been an active leader and trainer in professional development activities sponsored by AACRAO, NAFSA NAGAP, EAIE, TAICEP and other organizations in the U.S. and Europe.
Handouts
Presentation
Presentation Recording