TAICEP currently offers webinars free of charge to active members and $65 per webinar for non-members. If you would like to host or co-host a webinar or have a suggestion for a webinar topic, please contact Professional Development and Training Committee Chair, Jessica Stannard at stannard@nuffic.nl.
Webinars are offered free of charge to TAICEP members. Cost for non-members is $65. The webinars will last 60-75 minutes and will begin at 8AM PT/9AM MT/10AM CT/11AM ET/4PM GMT/5PM CET.
"Using the Internet for Verification of Academic Documents"
Date: Thursday, October 26th
Time: 11:00 am, EST
Registration: To register for this webinar, please click HERE. Once registered, you will receive additional information from the organizers on how to participate in the webinar.
Description: Verifying the authenticity of academic documents used to be a cumbersome, time-consuming process with no guarantee of resolution. In those days, institutions had to send a letter by postal mail to request verification of authenticity of your applicants' academic documents. Often no response was ever received. This session will focus on the TAICEP database "Verification Sources for Educational Documents." The presenters will walk participants though using the database and its online, email, and snail-mail contacts to ascertain the authenticity of documents from five high-volume sending countries (China, India, as well as regular result checkers from the WASSC countries and the CXC).
Presented by: Peggy Bell Hendrickson, Director, Transcript Research and Annetta Stroud, Associate Director for Training and Program Development, AACRAO International
Peggy Bell Hendrickson has presented at NAFSA and AACRAO at state, regional, and national conferences, participated in poster fairs on a variety of topics, co-written ad hoc conference workshops, and presented NAFSA CEP workshops as a NAFSA Trainer Corps member among others. Peggy is a Charter Member of The Association for International Credential Evaluation Professionals (TAICEP) and the managing editor for the TAICEP Talk Newsletter. She has contributed to such publications as the NAFSA Online Guide to Educational Systems around the World, the AACRAO Electronic Database for Global Education (EDGE), the NAFSA wRAP-Up Newsletter, the 2010 AACRAO International Guide, the NAFSA Guide to International Student Recruitment, and others. In addition, Peggy has presented on topics such as country updates, international communication, undocumented students, secondary education and freshman admissions, professional development, international transfer credits, researching international institutions and education systems, accreditation, international graduate admissions, electronic verification services, bogus institutions, and more.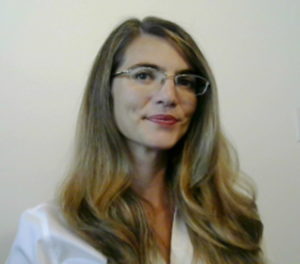 Annetta Stroud began working with AACCRO in 2008 in the role of Senior Evaluator and Training Coordinator, and is currently the Associate Director for Training and Program Development. She has worked in the field of international education for over 17 years in both public and private institutions in various positions in international admissions and credential evaluation, student services and academic management. Her current role with AACRAO allows her to engage in the research of international comparative education and support the training of professional in the field, and has presented at various conferences including both AACRAO and NAFSA annual and regionals and the Education USA MENA Forum. Annetta holds a B.A. in Music from the University of New Mexico, M.A. in Adult Education from San Francisco State University, and an Ed.M. in Human Resource Development from the University of Illinois Urbana-Champagne.
As a benefit of TAICEP membership, past webinars are available to TAICEP members only (members, be sure you are logged into the website and click here for access):