If you would like to host or co-host a webinar or have a suggestion for a webinar topic, please contact Professional Development and Training Committee Chair, Denise Benz at denise.martinez@mail.waldenu.edu. Webinars are offered free of charge to TAICEP members and non-members. However, after a live webinar, the recording is only available to TAICEP members. The webinars usually last 60-75 minutes.
*************************************
International Teacher Education Programme and Global Teaching License?
Date/Time: Tuesday, June 8, 2021, 11:00 am US Eastern/UTC -4
Registration: Registration is free and open to TAICEP members and non-members. Please register HERE. After registering, you will receive a confirmation email containing information about joining the meeting.
Description: In this webinar participants will learn about the design and success of the four-year bachelor's degree programme of ITEps (International Teacher Education for primary schools) and ITEss (International Teacher Education for secondary schools) which has been developed by NHL Stenden University of Applied Sciences in the Netherlands. However, despite great success in the last 9 years and teacher shortage around the globe, many international schools cannot hire our teachers, even though they want to, because our graduates do not receive a teaching license. With about 50% of the students coming from non-Dutch nationalities, the process of licensure is complex. It is hoped that the presentation and follow up discussion will stimulate possible solutions to this dilemma.
Presenters: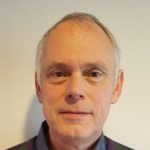 Peter Elting started his career in 1984 as a lecturer of Mathematics and ICT in the Technical Faculty of the Drenthe University (The Netherlands). In 1985 and 1986 he set up the ICT sections of the Economics- and Laboratory Departments. Besides his lecturing, Peter was Chief Information Officer at the Drenthe University from 1990 to 2000. He also introduced the international exchange of students and lecturers within the Technical Department.
In 2000 Peter was asked to lead the ICT and Electronics sections, and in 2002 to be the director of the Technical Faculty. He was one of the founders of a new course in the field of (international) Human Interaction and ICT. From 1994 until 2002 Peter was member, secretary and subsequently chair of the executive committee of a consortium of primary schools. In 2004 he became a director of the Teacher Education Department in Meppel, The Netherlands.
In 2006 Peter was asked to set up a project in the province Drenthe for the promotion and implementation of Science and Technology in primary schools. In 2011 this large project was connected to similar projects in the provinces of Groningen and Friesland.
Peter was one of the founders of ITEps(International Teacher Education for primary schools). In 2010 Peter became the Programme director of the ITE-consortium (International Teacher Education). ITEps was in 2016 the first higher education programme in Europe with an accreditation according to the European approach for quality assurance of joint programmes. In 2014 Peter initiates a new project called ITEss (International Teacher Education for secondary schools). In January 2018 ITEss received the official accreditation. In 2019 Peter started a project together with the Education University of Hong Kong to develop a joint Master's degree in International Education, aimed at early- to mid-career teachers in international schools.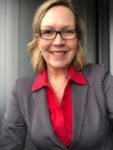 Dr. Shannon Bruce Ramaka, is the head of the International Teacher Education of Secondary Schools (ITESS) and the founder of VisionaryEd (https://visionaryed.org/). Shannon is a visionary educational leader who believes that supporting teacher leaders and facilitating deep professional collaboration in schools are the keys to sustained continual improvement. Her most recent project of virtually connecting ITESS student teachers in the Netherlands with secondary students in Wisconsin reveals that virtual collaboration can increase global mindedness. Her paper, Embracing Blended Learning Experiences to Expand Global Mindedness in Secondary Schools, reaffirms the importance of relationships in education, even when they are virtual. With over 30 years in education, she has taught all ages of students and most subjects either in Oregon or abroad. She holds a BS in Business Administration, MS in Curriculum, Instruction and Supervision, and an Ed.D in Educational Leadership. As head of school from 2015-2020, at the American School of Kosova, she led the move into a new campus, established the Advanced Placement program, k-12 advisory program, Kosovo Learning Summit conference, and led the accreditation process. In Oregon, she co-founded the Renaissance Charter School, was elected to the Eagle Point city council, and taught as an adjunct arts education professor at Southern Oregon University. Later she taught IB theatre in Zambia, Hungary and Morocco and served as the international high school principal in Turkey. She is a Learning International trainer and has led workshops for MAIS, ECIS, and IB and webinars for COBIS.
**************************************************
Webinar Archives
As a benefit of TAICEP membership, past webinars are available to TAICEP members only (members, be sure you are logged into the website and click here for access)
Here's a just a taste of the webinars in the TAICEP Archive:
Title: Evaluating International Professional Degrees
Description: Take a break from the summer heat! Cool off with a virtual gathering to learn how professional degrees differ from academic degrees, and discover what your TAICEP colleagues are thinking about the challenges involved in evaluating professional degrees for the international recognition and admissions environments. This refreshing break features sample credentials in law and dentistry and the opportunity to give your input virtually on successful evaluation approaches. Everybody into the credential evaluation pool!
Presented by:
Margaret Wenger, Senior Director of Evaluation, Educational Credential Evaluators, Inc. Meg has worked at ECE, a non-profit credential evaluation agency, since 1990. As Senior Director of Evaluation, Meg leads evaluation policy development, new evaluator training, and coordinates quality assurance efforts. She regularly presents at international conferences as well as contributing to publications in the field. She serves as chair of the Digital Student Data Task Force of TAICEP, as well as co-chairing the Groningen Declaration Network Task Force on Verification Policies and Best Practices.
Ann Koenig, International Associate Director, AACRAO. Ann has been with AACRAO since 2002. Her career path spans 30+ years, including foreign credential evaluation in professional evaluation services, campus-based work in international admissions, student records management, academic advising and transfer credit evaluation in Wisconsin, California and Germany. Ann's country education system research, along with her writing on best practice in international admissions, document review and fraud awareness, have been published by AACRAO and NAFSA. She has been an active leader and trainer in professional development activities sponsored by AACRAO, NAFSA NAGAP, EAIE, TAICEP and other organizations in the U.S. and Europe.
Handouts
Presentation
Presentation Recording