If you would like to host or co-host a webinar or have a suggestion for a webinar topic, please contact Professional Development Committee Chair, Annetta Stroud at strouda@aacrao.org. Webinars are offered free of charge to TAICEP members and non-members. However, after a live webinar, the recording is only available to TAICEP members. The webinars usually last 60-75 minutes.
*************************************
Open to TAICEP members and non-members at no cost. Invite your colleagues!
Title: BTEC International and Higher Nationals
Date and Time: April 4, 10:30am Eastern
Join this free session for a closer look at Pearson BTEC, which are work-related credentials that enable learners to progress to university level study. We will take a deeper look at the BTEC International and Higher Nationals (Certificate & Diploma) covering areas such as qualification development, structure, delivery and recognition. Learn how Pearson can support you to publicise your institutions to BTEC graduates and find out examples of where students already successfully enroll at university with Pearson BTEC.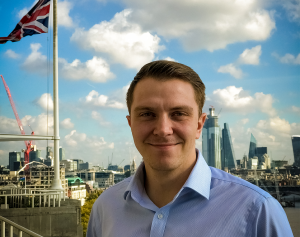 Wade Tomlinson, presenter, has worked for Pearson as the Global Partnership Manager for Higher Education Institutions and Ministries for 4 years, with a key focus on increasing progression opportunities for graduates of Pearson's Workforce qualifications, worldwide. He has 10 years of experience in the HE sector, including roles within both public and private universities, covering recruitment, marketing and widening participation.
***************************************************************
Open to TAICEP members and non-members at no cost. Invite your colleagues!
Title: Going Digital, The WAEC Approach to Transforming Africa's Academic & Employment Mobility
Date & Time: April 18, 2023 at 11:30 am (US Eastern)
Description: Following the introduction by The West African Examinations Council (WAEC) of a new digital certificate platform for Nigeria, we are pleased to invite you to find out more at a free webinar on April 18, 2023 at 11:30 am (US Eastern). The new digital certificate promises to simplify processes for institutions and employers across the world, enabling them to instantly check and verify qualifications online. WAEC is the foremost examination body that serves Ghana, Liberia, Nigeria, Sierra Leone, and The Gambia, with around 3 million students sitting its examinations each year.
This free webinar will:
• Provide an overview of the WAEC Digital Certificate Platform – an overview delivered by Mr. Patrick E. Areghan, Head of National Office at WAEC Nigeria • Discuss the future of student mobility from West Africa
• Demonstrate how the platform can be used by students, higher education institutions, and third-party providers; and
• Offer an opportunity to address questions to WAEC and TAICEP.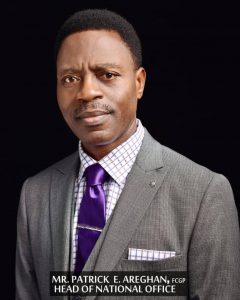 Presenter: Mr. Patrick Ehidiamen Areghan, a distinguished alumnus of the University of Benin, holds a Summa Cum Laude degree in Political Science from the institution. With a wealth of experience in examination and administrative roles, Mr. Patrick Areghan currently serves as the Head of the national office for WAEC Nigeria. He possesses exceptional strengths in areas such as teamwork, mentoring, risk management, innovation, and transparency, making him a valuable asset to the organization. Additionally, Mr. Areghan is a fellow of the Corporate Governance Professionals of Nigeria and has participated in numerous training courses and conferences both locally and internationally. He has also presented several papers at these events and others, demonstrating his expertise and thought leadership in his field.
*************************************************
Webinar Archives
As a benefit of TAICEP membership, past webinars are available to TAICEP members only (members, be sure you are logged into the website and click here for access)
Here's a just a taste of the webinars in the TAICEP Archive:
Title: Evaluating International Professional Degrees
Description: Take a break from the summer heat! Cool off with a virtual gathering to learn how professional degrees differ from academic degrees, and discover what your TAICEP colleagues are thinking about the challenges involved in evaluating professional degrees for the international recognition and admissions environments. This refreshing break features sample credentials in law and dentistry and the opportunity to give your input virtually on successful evaluation approaches. Everybody into the credential evaluation pool!
Presented by:
Margaret Wenger, Senior Director of Evaluation, Educational Credential Evaluators, Inc. Meg has worked at ECE, a non-profit credential evaluation agency, since 1990. As Senior Director of Evaluation, Meg leads evaluation policy development, new evaluator training, and coordinates quality assurance efforts. She regularly presents at international conferences as well as contributing to publications in the field. She serves as chair of the Digital Student Data Task Force of TAICEP, as well as co-chairing the Groningen Declaration Network Task Force on Verification Policies and Best Practices.
Ann Koenig, International Associate Director, AACRAO. Ann has been with AACRAO since 2002. Her career path spans 30+ years, including foreign credential evaluation in professional evaluation services, campus-based work in international admissions, student records management, academic advising and transfer credit evaluation in Wisconsin, California and Germany. Ann's country education system research, along with her writing on best practice in international admissions, document review and fraud awareness, have been published by AACRAO and NAFSA. She has been an active leader and trainer in professional development activities sponsored by AACRAO, NAFSA NAGAP, EAIE, TAICEP and other organizations in the U.S. and Europe.
Handouts
Presentation
Presentation Recording