2019 5TH ANNUAL CONFERENCE – Vancouver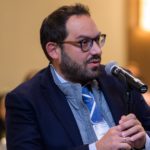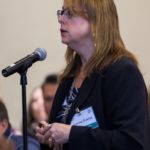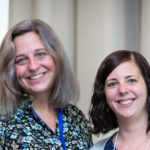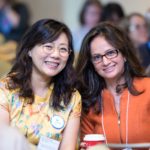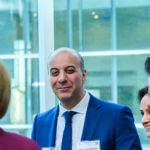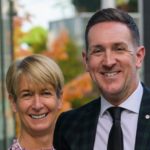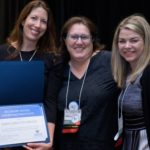 October 21-24, 2019, Vancouver, Canada
TAICEP (The Association for International Credential Evaluation Professionals) held its fifth annual conference in the fantastic city of Vancouver, British Columbia. The 2019 meeting was TAICEP's largest one yet, with international credential evaluators from around the world.
This year's conference theme, Making Connections in Credential Evaluation, was exemplified in the selection of session topics presented by member and non-member experts in the field of international credential evaluation as well as ample networking opportunities.
As far as the overall conference experience, it is attendees who sum it up best. Here are some of the comments from colleagues, in response to the question:
What did you like most about the conference?
Amazing organization – from an attendee perspective, everything was smooth and well run.
I want more!
This was my first TAICEP conference and I was very pleased with the networking opportunities.

It was wonderful being among colleagues who really understand what I do, and who can provide insights into issues that are important to how I do my job.

The presentations! I had a hard time picking which session to attend, they were all so great.

It was very well organized, and the individual sessions were led by knowledgeable and thoughtful folks that care about their work. Contents were very relevant to my work (as an Admissions Advisor at a university), and I walked away having learned a ton! Thank you.

I like the increased diversity we're enjoying (both in regard to session topics and attendee demographics).
At TAICEP, it's "all credentials, all the time." We hope you'll join us for our next annual conference!
For more information on the Vancouver conference, please check out the information below.
******************************************************************************
Exhibitors
ECE
Scottish Qualifications Authority
Sponsors
AACRAO
NACES
Evaluation Service, Inc.
CIMEA
Organizers (BIG THANKS!)
Timothy Kell – ECE
Denise Benz – Laureate Education
Sulaf Al-Shaikhly – World Education Services
George Sipos – University of Missouri St. Louis
Shereen Mir-Jabbar – The Canadian Alliance of Physiotherapy Regulators
Linda Tobash – International Education Specialist
Amanda Holder – Indiana University – Purdue University, Indianapolis
Wendy Joyce – University of Victoria
Roger Hur – ICES (SPECIAL THANKS for wonderful conference photos!!!)
*Members only section