Industry Information:
Sepmeyer Research grant
IERF is proud to announce the Sepmeyer Research Grant, which supports research in the area of international admissions and credentials evaluation. Grants up to $1000 are awarded. Applications are accepted and reviewed twice a year: February 15th and August 15th. For more information, please click here: https://www.ierf.org/for-institutions/research-grants/
News Articles:
Some of the articles below have already been shared via TAICEP social media, and some are new for you. Be sure to follow us on Twitter, Facebook and LinkedIn!
China: Government Office Inadvertently Rubber-Stamps Fake Degrees: https://www.sixthtone.com/news/1000486/government-office-inadvertently-rubber-stamps-fake-degrees?utm_content=bufferaba61&utm_medium=social&utm_source=twitter.com&utm_campaign=buffer
Kenya: Politicians among Victims of Revocation of Fake Papers: https://www.nation.co.ke/news/education/politicians-among-victims-of-revocation-of-fake-academic-papers/2643604-4006864-5v3j66/index.html
Syria: What It's Like Being a Student in Aleppo: https://www.huffingtonpost.com/entry/what-its-like-being-a-college-student-in-aleppo_us_595669c6e4b05c37bb7de6aa?section=us_college&utm_content=buffer57fd1&utm_medium=social&utm_source=twitter.com&utm_campaign=buffer
Europe: The Three-Year Bologna Bachelor's Degrees: A U.S. and European Perspective: https://academicexchange.wordpress.com/2017/07/14/the-three-year-bologna-bachelors-degrees-a-u-s-and-european-perspective/?utm_content=buffer4261b&utm_medium=social&utm_source=twitter.com&utm_campaign=buffer
Australia: New Super Ministry a Threat to Students, Says Education Expert: https://t.co/VFMq2N1nFZ
United States of America: The Changing Face of Accreditation in Higher Education. https://www.universityworldnews.com/article.php?story=20170707123900625
Mobility: Mapping the Trends That Will Shape International Student Mobility: https://monitor.icef.com/2017/07/mapping-trends-will-shape-international-student-mobility/?platform=hootsuite
Armenia: Armenian Higher Education in the European Higher Education Arena: https://t.co/BspeWFufs5
Vietnam: A Gloomy Outlook for Private Higher Education: https://www.universityworldnews.com/article.php?story=20170515200538925#.WSIghw1O0og.twitter
India: Reforms in Higher Education: https://www.greaterkashmir.com/news/opinion/reforms-in-higher-education/254907.html?utm_content=57631930&utm_medium=social&utm_source=twitter
East Africa: Hurdles ahead for East Africa's Common Higher Education Area: https://t.co/iXa9ImJyCy
Southeast Asia: Towards a Southeast Asian Higher Education Area: https://www.universityworldnews.com/article.php?story=20170704111700957#.WWK8yk39lcA.twitter
Nigeria: Exam Malpractice: WAEC NECO Begs Government, Other Stakeholders to Help Fight Scourge: https://pearl.com.ng/2017/06/exam-malpractices-waec-nec-begs-government-stakeholders-help-fight-scourge/
Europe: Europeans Back Funding Vocational Training over Higher Education: https://www.timeshighereducation.com/news/europeans-back-funding-vocational-training-over-higher-education
United States: One University President's Candid Take on the Future of Higher Education: https://www.npr.org/sections/ed/2017/07/18/537265624/one-university-presidents-candid-take-on-the-future-of-higher-ed?utm_medium=RSS&utm_campaign=news
India: No Money, May Have to Shut down VTU: https://t.co/HLzRBZUrG0
China and Taiwan: China Cuts Undergraduate Student Quota for Taiwan: https://monitor.icef.com/2017/06/china-cuts-undergraduate-student-quota-taiwan/
Thailand: Thailand to open up to Foreign Institutions: https://pbs.twimg.com/media/DBo26MMXYAA5bhH.jpg
United Kingdom: UK NARIC Deal to Verify Foreign Credentials: https://thepienews.com/news/uk-naric-dataflow-group-verify-foreign-credentials/
Japan: New Unified Exam System Guidelines Announced: https://the-japan-news.com/news/article/0003818556?utm_content=57547017&utm_medium=social&utm_source=twitter
Journals and Publications: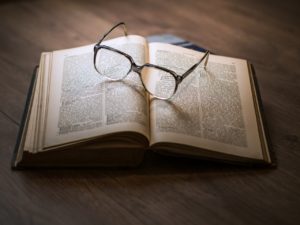 Higher Education in ASEAN, International Association of Universities: https://www.iau-aiu.net/sites/all/files/IAU_Higher_Education_in_ASEAN.pdf
Index of Languages, IERF: https://www.ierf.org/for-institutions/ierf-publications/index-of-languages/
The Danish Education System, Ministry of Higher Education and Science. https://ufm.dk/en/publications/2016/the-danish-education-system
Substantial Difference in the Recognition of Foreign Qualifications? A Research Study on the Practices of Credential Evaluators in Irish Higher Education Institutions, Maynooth University. https://eprints.maynoothuniversity.ie/7582/
2017 International Student Survey Report, International Student Survey. https://www.internationalstudentsurvey.com/2017?utm_source=IDPDRIE
10 Trends: Transformative Changes in Higher Education, British Council. https://ei.britishcouncil.org/educationintelligence/10-trends-transformative-changes-higher-education
inHERE Good Practice Catalogue, inHere Project. https://www.inhereproject.eu/outputs/good-pratice-catalogue
Internationalization of Higher Education in China: A Case Study of International Branch Campuses. Jing Xiao. https://era.library.ualberta.ca/files/c6m311p57t/Xiao_Jing_201703_PhD.pdf
See more from this Edition:
President's Message: July 2017 Edition
Turkish Higher Education: July 2017 Edition
Turkish Council of Higher Education: July 2017 Edition
Evaluating Credentials with a Global Mindset: July 2017 Edition
Building a Resource Library, Part II: July 2017 Edition
TAICEP News and Updates: July 2017 Edition
Sample Russian Credentials: July 2017 Edition
Add to your Library: July 2017 Edition
Opinion: Theological Schools / Bible Colleges July 2017 Edition
Foreign High School Credentials – A Very Basic Overview: July 2017 Edition
In Memoriam: Drew Feder July 2017 Edition
2017 Conference: July 2017 Edition