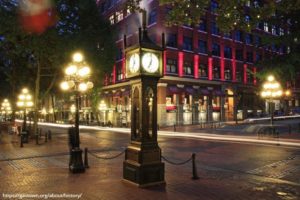 Registration is officially open for our 2019 annual conference!
Our list of 2019 sessions and pre-conference workshops are available here. We have an exciting list of over 45 sessions and workshops ranging from topics such as:
An Update on Education in Sudan

China's New Gaokao and Changes on Verification Services of Credentials for Overseas Study

Down the Rabbit Hole: Researching Credentials in the Internet Age

Synergistic Programs: Best Practices for Evaluating Transnational Secondary Education

Whose Reality Counts and Why It Counts? – Evaluation of Qualifications from Disputed Territories and Unrecognized States
You now have a great line-up of sessions to look forward to and a chance to save before prices go up after June 30th.
We look forward to seeing you in Vancouver!
In this edition:
Annual Conference – March 2019 Newsletter
Member Spotlight -March 2019 Newsletter
Building a Resource Library V -March 2019 Newsletter
Establishing Policy for Your Office -March 2019 Newsletter
Education in the US -March 2019 Newsletter

Remote Work for Evaluators -March 2019 Newsletter
Add to Your Library -March 2019 Newsletter
From the TAICEP Website -March 2019 Newsletter