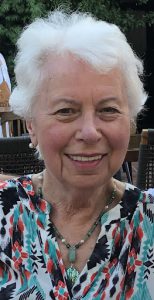 Over 30 years at UCLA with responsibilities in International admissions and other areas of the admissions operation within the University and the UC system.

Vice President for International Education for AACRAO

Founding Chair of the International Educational Standards Committee that oversees AACRAO EDGE

Member of the founding group AACRAO EDGE
CV/Resume
Associate Director of Undergraduate Admissions and Relations of Schools, University of California Los Angeles (Retired)
Professional Career: University of California Undergraduate Admission (UCLA)
My entire professional career has been at UCLA. I was hired in 1949 in a clerical position, evaluated domestic applications and was promoted along the way to Assistant Manager of the Admissions Office. I resigned in 1959 to complete my UCLA degree in Music. In 1973, I was recruited by the Director of Admission to return to the Admissions Office as an international evaluator where I was trained by Inez Sepmeyer, a "giant" in the field.
International Evaluator 1973 – 1978; Coordinator for International Admission UCLA 1978-1980
Assistant Director Undergraduate Admissions and Relations with Schools (UCLA) 1980-1983 (Responsible for the internal operations of the office as listed below.)
Associate Director Undergraduate Admissions and Relations with Schools, University of California, Los Angeles (UCLA) 1983- 1993
Responsible for the internal operations of the office: Information Systems, Micro-systems, Academic Evaluation (international and domestic), Publications and Communications, and Public Reception. Provided leadership and participated in University of California Systemwide policy and planning committees for both domestic and international admission (includes nine University of California campuses and the Office of the President).
I retired from my position as Associate Director in 1993. I was rehired, on reduced time, in February 1994 as Associate Director with same basic responsibilities except for managing the office. I continued to serve on the Admissions Office Management Team and as primary leadership for all international admissions. I retired for a third time in 2010.
PROFESSIONAL ORGANIZATIONS
AACRAO American Association of Collegiate Registrars and Admission Officers
AACRAO Vice President of International Education 2000-2003
Provided support for international education professionals through participation on the AACRAO Board of Directors.
International Evaluation Standards Council (IESC), 2004 With the approval of the AACRAO Board of Directors, established a council to provide support for EDGE and further AACRAO publications, replacing the previous council. Served as Chair.
The National Council on the Evaluation of Foreign Educational Credentials 1997-2001 Served on the Council to review and approve equivalency recommendations for international publications produced by AACRAO and for a period jointly with AACRAO and NAFSA.
International Admissions Committee, 1986-1993, Chair 1994-2000 Responsible for the development of publications and sessions for the Annual Meetings for international education professionals.
World Education Series Committee, 1982- 1985 The Committee selects and supports authors for individual country brochures on international systems.
Annual Meetings: Attended Annual Meetings almost every year, beginning in 1980. Gave presentations on international education and management at most meetings, especially in the later years of my attendance.
Pacific Association of Collegiate Registrars and Admissions
Attended annual meetings and gave presentations on international and management topics.
NAFSA: Association of International Educators
Served on National, Regional and District teams for NAFSA beginning in 1979. Gave presentations on conferences on international education topics. Served on the Region XII team: Chair for Southern District, Region XII 1985-1986
European Association for International Education (EAIE)
Annual Conference Barcelona 1997: Presentation with colleagues, AACRAO's Bill of Rights and Responsibilities for International Students and Institutions, 1996 Barcelona, Spain
Annual Conference Krakow, Poland 2005: Presentation with colleagues on issues of transfer from two-year to four-year colleges.
OTHER ACTIVITIES and CONSULTANT
Foreign Credentials Service of America (FCSA) 2004 – 2022
Serves on the Board of Directors for FCSA. Company does international credential certifications and evaluations for US universities, companies, and individuals.
University of California, Merced 2009
Appointed by the Director of Admission, University of California, Merced as a two-member team with the Director of University of California, Santa Cruz, to review and evaluate admission operations and make recommendations based on our review. Met with the Admissions staff, faculty, and administrators. Prepared a written report with our findings.
Professional Visit to South Korea, June 1990
Invited by the Ministry of Education of South Korea as a guest of the South Korean government. Met with senior level administrators of universities; gave a presentation to university officials on U.S admission practices; met with the Minister of Education and his staff for an update on their current educational plans.
University of California, Berkeley, Spring 1984
Appointed by the Director of Admission, University of California, Berkeley as a member of a three- person team to evaluate a self-study prepared by the staff of the Office of Admissions. The Office is responsible of all undergraduates, domestic and international to the Berkeley campus. Interviewed staff, faculty and administrators from other departments; prepared a comprehensive written report upon completion of analysis.
Consultant for Santa Monica College
Appointed by the President of Santa Monica College to visit and review their overseas programs at Cambridge University, England with the Director of International Student Services of Santa Monica College; met with faculty and students. Also met with Fulbright Directors in London and Paris in their behalf to discuss issues related to the transfer of international students from two-year to four-year colleges. September 1992
In 1994, with the Director of International Student Services of Santa Monica College, visited Fulbright Advisors in Israel regarding transfer of students from two-year colleges to four-year colleges.
EDUCATION
University of California Los Angeles
Bachelor of Arts Degree, Cum Laud 1962
Music Major; Social Science Minor
University of California Los Angeles Anderson School of Management
Executive Management Program, Diploma 1989
HONORS and AWARDS
AACRAO Award for Achievement in International Education, May 2017
AACRAO Honorary Membership 2007
UCLA: Gloria Nathanson Conference Room in recognition of Gloria Nathanson's contributions to UCLA. November 2009
Publications & Presentations
AACRAO Task Force on International Admission and Credential Evaluation, October 2012, Chair
The AACRAO Board of Directors gathered 28 individuals from around the United States from various facets of the international education field and charged them to evaluate the current state of international admission and credential professions, to establish guiding principles for the professions, and identify key actions to re-engage members of the profession. I was appointed to provide the leadership for the Task Force. The Task Force met for a year and a half and produced a report which was distributed to the membership electronically: AACRAO: Shaping the Future of International Education and Exchange, July 2014
The Electronic Database for Global Education (EDGE) 2006
I participated with the founding team that created, developed, and implemented EDGE, which is used wide world. I continued as a team member for EDGE until 2017.
Russian Mutual Evaluation of Educational Credentials 1998-2000
The Russian Ministry of Education approached AACRAO with purpose to understand and publish the mutual evaluation of education credentials. Our team hosted a delegation from Russia in 1999; our team went to Russia in September 2000. AACRAO published the report, The Educational System of the Russian Federation, 2008, Edited by Chris Foley.
Canada Workshop 1986
I participated in an AACRAO PIER Workshop on the Education of Canada. The team was divided by province; I partnered with an administrator from the University of Wisconsin on the education system of British Columbia and the Yukon. A report was published in 1989. The Admission and Placement of Students from Canada, Edited by Jim Frey
The Guide: A Resource for International Admissions Professionals 1994
Coordinated the AACRAO team, edited the publication, and wrote a section regarding the issues related to transferring from a two year to a four year college This publication is updated by AACRAO members from time to time.
Photos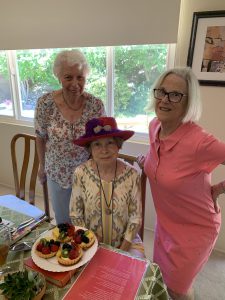 Bookclub!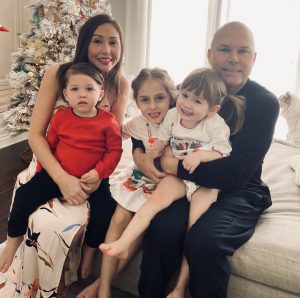 Dan and Family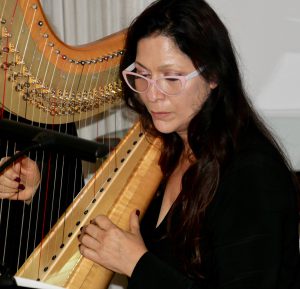 Daughter Naomi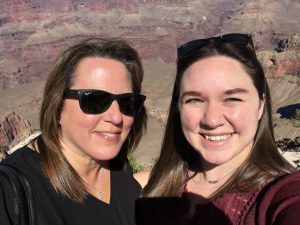 Daughter Sarah and Granddaughter Jessica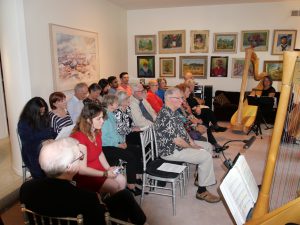 Daughter Naomi's Harp Recital At Home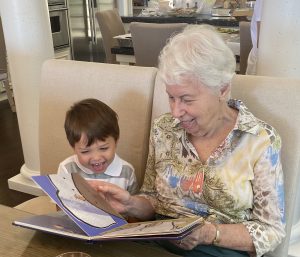 Grandson Freddy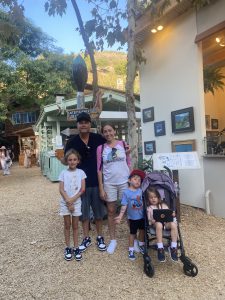 Son Dan & Family At Fair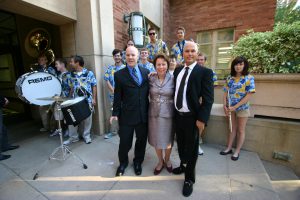 UCLA Award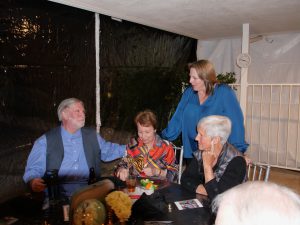 With Bill Paver and Mary Baxton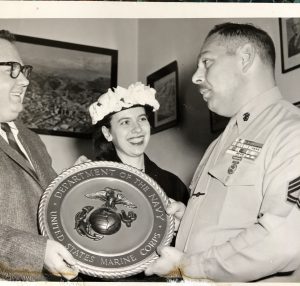 With Husband Fred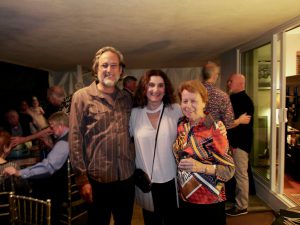 With Jasmin Saidi Kuehnert & Husband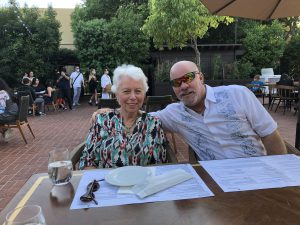 With Son Mike