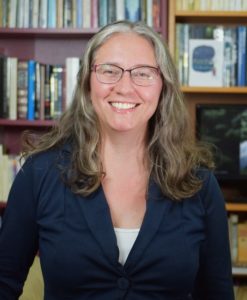 Yolaine Martineau
agente d'admission /Admission Officer
Université de Montréal/University of Montreal
En 2004 j'ai été embauchée à HEC Montréal, l'École de gestion affiliée à l'Université de Montréal. Mon travail consistait alors à effectuer le traitement et le suivi des documents d'immigration des candidats internationaux admis aux programmes de 1er cycle. Je m'occupais également de la logistique des séances d'accueil des candidats internationaux. Après quelques mois, un poste d'agent d'admission s'est ouvert au sein d'une nouvelle petite équipe de deux personnes. J'ai posé ma candidature et elle a été retenue. Cette nouvelle équipe avait pour mandat d'évaluer les candidatures des clientèles à la fois locales et internationales pour l'ensemble des programmes de 1er cycle.
Je savais alors très peu de choses sur l'évaluation des dossiers d'admission à l'université. Mes connaissances se limitaient en fait à ma propre expérience d'étudiante qui datait de plusieurs années; c'est donc dire que j'avais vraiment tout à apprendre, particulièrement dans l'évaluation des études effectuées à l'étranger. Ma co-équipière avait heureusement plusieurs années d'expérience en évaluation. C'est grâce à elle que nous avons pu terminer l'étude des demandes d'admission dans les délais malgré une augmentation importante du nombre de candidats internationaux cette année-là.
J'ai tout de suite aimé ce travail fait de rigueur, de minutie mais qui demande également d'être curieux et d'avoir l'esprit ouvert. Quelques années auparavant j'étais rentrée au pays après avoir vécu un peu plus de trois ans en Amérique du Sud. Je me souvenais pour l'avoir vécu que des démarches plutôt simples deviennent parfois pour un étranger de véritables défis. Je me souvenais également qu'il y a tout un monde de conventions non-écrites et que parfois les mots ne suffisent pas pour bien se faire comprendre. Bref, mon séjour à l'étranger m'a montré à quel point nos références et nos codes sociaux peuvent être différents d'un pays à l'autre. Je crois que cela m'a aidé dans mon travail en évitant dans certains cas de sauter trop vite aux conclusions.
Pendant les années où j'ai travaillé à HEC Montréal je suis allée à deux reprises en France pour participer à des Salons de recrutement. J'y ai rencontré des dizaines de candidats intéressés par les études chez nous, attirés par Montréal et son côté à la fois nord-américain et européen. J'ai reconnu avec plaisir certains de ces candidats à HEC Montréal à la rentrée suivante lors des séances d'accueil des nouveaux étudiants. Je peux dire que ces journées d'accueil font partie de mes plus belles expériences car l'arrivée des étudiants internationaux donnait alors tout son sens à mon travail.
Puis, dix ans plus tard j'ai intégré l'équipe du Service de l'admission et du recrutement de l'Université de Montréal où je me trouve encore aujourd'hui. La grande diversité des programmes offerts à l'UdeM m'amène à évaluer des dossiers de toute provenance, soumis par des candidats ayant des profils très variés. Il arrive encore que certains aspects des systèmes d'éducation étrangers que je maîtrise bien me surprennent et malgré plusieurs années
d'expérience dans ce domaine je continue d'apprendre. D'ailleurs, avec le temps j'ai compris qu'il est normal de ne pas tout connaître, l'important étant de savoir où et comment chercher.
Au fil des ans je remarque que les candidats comptent de plus en plus de scolarités dans des pays différents, signe que la mobilité internationale bat son plein ; pour les personnes qui font l'admission dans des programme d'études c'est un défi supplémentaire pour évaluer la qualité du dossier académique des candidats. Heureusement, il existe de plus en plus de forums de discussion, de sites de références, de bases de données spécialisées pour se documenter et obtenir de l'information sur les systèmes éducatifs dans le monde. Les ressources documentaires qui établissent des correspondances le font bien souvent au regard d'un système ayant une structure 12+4. Au Québec, une majorité d'étudiants intègrent l'université après le cégep, au terme de treize années de scolarité selon une structure des études 11 (primaire-secondaire) +2 (cégep préuniversitaire) +3 (université). Il s'agit d'une particularité qui n'existe pas ailleurs au Canada. Nous avons donc souvent à effectuer notre propre interprétation de la correspondance des diplômes internationaux dans le système québécois.
J'ai participé en 2015 à une formation destinée spécifiquement aux évaluateurs de diplômes internationaux offerte par le CICDI (Centre d'information canadien sur les diplômes internationaux). Cette formation m'a fait découvrir de nouvelles ressources documentaires et m'a permis de constater que les évaluateurs de diplômes internationaux ont souvent les mêmes questionnements, d'où l'importance de se bâtir un réseau pour échanger et partager nos bonnes pratiques. D'ailleurs, j'ai revu certains des participants en 2016 lors d'un atelier de travail du CICDI qui portait sur l'évaluation des qualifications des personnes réfugiées. J'ai eu l'opportunité lors de cet atelier de présenter l'approche préconisée par l'Université de Montréal dans le traitement de ces dossiers.
L'évaluation des demandes d'admission des candidats internationaux me permet de rester au fait de ce qui se passe ailleurs dans le monde. Grâce à mon travail je découvre l'histoire des autres pays quand il faut connaître le contexte dans lequel certains changements ont eu lieu. Les évènements politiques, sociaux, économiques, écologiques influencent nécessairement les structures et l'organisation des pays dans lesquels ils surviennent, y compris le système d'éducation. Ces changements se manifestent dans les déclarations des candidats, dans nos échanges avec eux, dans leurs documents scolaires ou parfois dans l'absence de ceux-ci. Nous devons composer avec les effets des grèves, des déplacements de population, des conflits armés, des catastrophes naturelles, des nouveaux régimes politiques. Nous devons investiguer et trouver des solutions de rechange tout en respectant nos règles d'admission.
Avec le recul je réalise aujourd'hui à quel point les évaluateurs de diplômes internationaux font un travail particulier. Nous sommes évaluateurs mais nous devenons aussi parfois un peu anthropologue, géographe, historien, sociologue, diplomate, traducteur, détective…Pour cette raison je crois qu'il est important qu'une association professionnelle comme TAICEP puisse nous représenter et nous offrir un espace d'échanges et de réflexions. Car en bout de ligne, nous pouvons tous contribuer au rayonnement de notre profession.
In 2004 I was hired at HEC Montréal, the school of management affiliated to the Université de Montréal. My job was to process and track the immigration documents of international candidates admitted to undergraduate programs. I also took care of the logistics of the welcome activities for international candidates. After a few months, an admission officer position opened up in a new, small team of two. I applied and was selected. This new team was mandated to evaluate applications from both local and international clienteles for all undergraduate programs.
I knew very little about the assessment of applications. My knowledge was limited to my own experience of being a student many years before; that is to say that I really had everything to learn, especially in the evaluation of studies completed abroad. Fortunately, my teammate had many years of experience in evaluation. It is thanks to her that we were able to complete the assessment of all the applications on time despite a significant increase in the number of international candidates that year.
I immediately liked this work which required rigor and meticulousness, yet encouraged me to be curious and open-minded. A few years before accepting these roles, I had returned to Canada after living over three years in South America. Through my experience, I encountered situations simple for locals to resolve but which became challenges for a foreigner. I also realized there is a whole world of unwritten communication and sometimes words are not enough to be understood. In short, my stay abroad has shown me how different our behaviors and social codes can be from one country to another. This experience helped me in my work by avoiding jumping too quickly to conclusions in some situations.
During the years I worked at HEC Montréal I went to France twice to take part in recruitment fairs. I met dozens of candidates interested in studying in Montréal, attracted by its combination of both North American and European characteristics. I was pleased to recognize some of these candidates at HEC Montréal the following year during the new students' welcome sessions. These welcome sessions became one of my favorite experiences because their arrival gave full meaning to my work.
Ten years later I joined the Admission and Recruitment Service of the Université de Montréal, where I am still today. The great diversity of programs offered at UdeM requires me to assess studies from all fields submitted by candidates with very different profiles. I still encounter some aspects of foreign education systems that surprise me despite several years of experience and mastery in this area, further continuing my desire to learn. Over time I realized it is normal not to know everything: the important thing is to know where and how to find what information is needed.
Over the years I have noticed that candidates have more and more schooling in different
countries, a sign that international mobility is in full swing. For admission officers this is an additional challenge to evaluate the quality of candidates' academic record. Fortunately, there are more and more discussion forums, referral sites, specialized databases, and information on educational systems around the world. The resources which provide comparisons often do so with respect to a system with a 12 + 4 structure. In Quebec, a majority of students enter the university after CEGEP, completing thirteen years of schooling according to a structure of 11 years primary-secondary, 2 years (pre-university CEGEP), and 3 years (university). This is a peculiarity that does not exist elsewhere in Canada, so we often have to make our own equivalence interpretation of international diplomas to the Quebec system.
In 2015, I participated in a training program specifically designed for international credential evaluators by the CICIC (Canadian Information Center for International Credentials). This training helped me discover new documentation resources and allowed me to realize that other international credentials evaluators often face the same challenges as myself. This experience also reinforced the importance of building a network to exchange and share our best practices. In fact, I have seen again some of the participants in 2016 at a CICIC workshop that focused on the assessment of refugee qualifications. I had the opportunity during this workshop to present the approach to credential evaluation advocated by the Université de Montréal in dealing with these issues.
Evaluating applications for international candidates allows me to stay on top of what is happening elsewhere in the world. Thanks to my work I have discovered the history of other countries when it is necessary to know the context in which certain changes took place. Political, social, economic, and ecological events influence the structures and organization of the countries in which they occur, including the education system. These changes are reflected in the statements of the candidates, in our communications with them, in their school documents or sometimes in the absence of them. We have to deal with the effects of strikes, population displacements, armed conflicts, natural disasters, and new political regimes. We must investigate and find alternatives for candidates while respecting our institutional admission policies.
In hindsight, I now realize how much international credential evaluators are doing a particular job. We are primarily evaluators, but we also become a bit anthropologist, geographer, historian, sociologist, diplomat, translator, detective… For this reason I believe it is important that a professional association like TAICEP represent us and offer us a space for discussions and reflections because, ultimately, we all contribute to the recognition of our profession.
In this Edition
In Memoriam -September 2018 Newsletter
Annual Conference – September 2018 Newsletter
Certificate Program – September 2018 Newsletter
Webinars -September 2018 Newsletter
Member Spotlight -September 2018 Newsletter
Add to your Library -September 2018 Newsletter